THE EDGE® Round Series
THE EDGE® Series Round Area luminaire has a slim, low-profile design with a rugged cast aluminum housing that minimizes wind load requirements and features an integral, weathertight LED driver compartment and high-performance aluminum heat sink. Various mounting choices are available along with a leaf and debris guard.
10 Year Warranty
Built to Last
Great Dimming
Low Profile Design
Turtle Friendly Optics
Versatile Mounting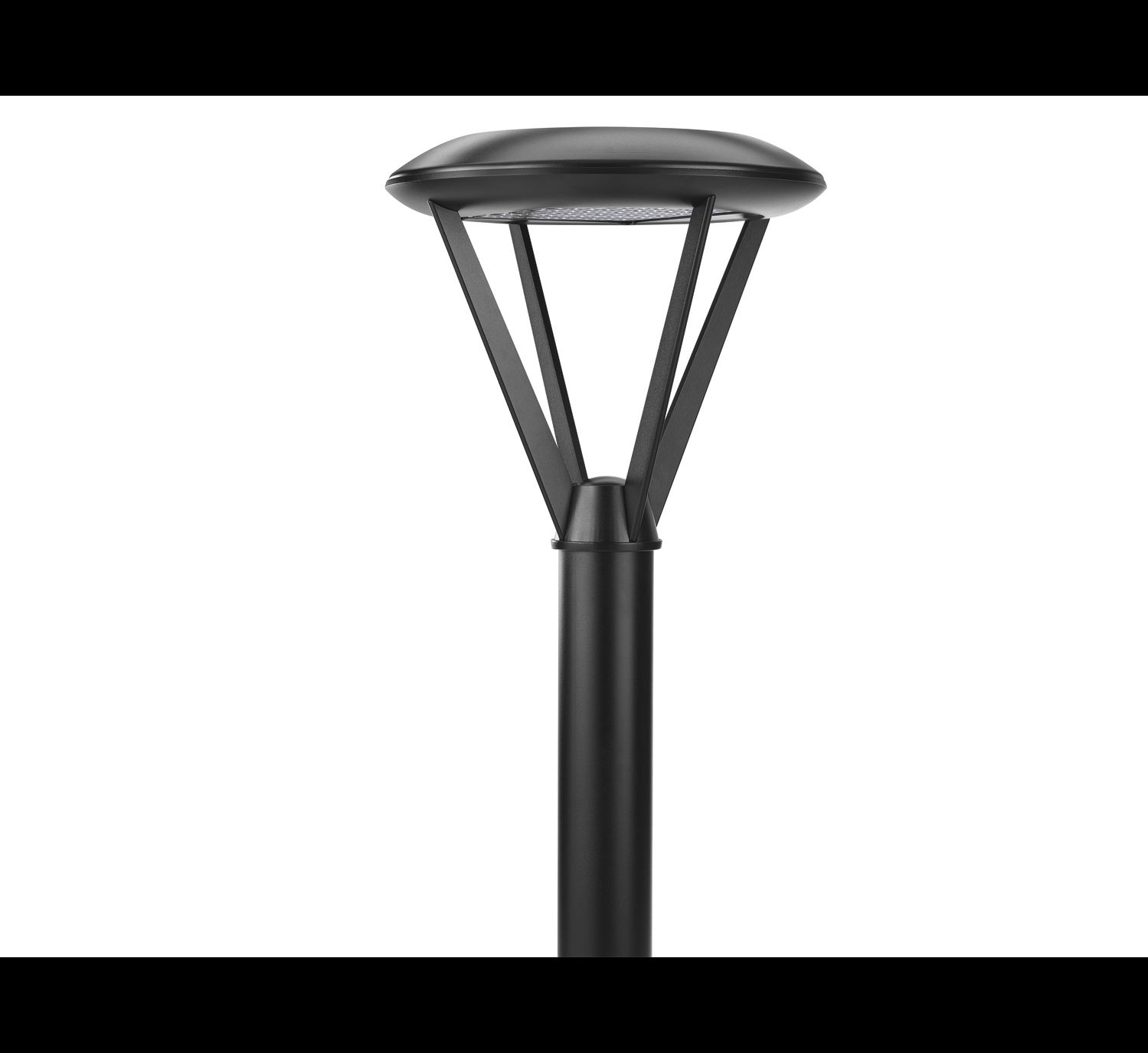 Product Details
Light Output: 1,145 – 25,065 Lumens
Wattage: 35 – 202 Watts
Replaces: Up to 400W PSMH
Efficacy: Up to 136 LPW
Limited Warranty: 10-year

CRI Options: 70, 80 and 90 CRI
CCT Options: Turtle-friendly Amber, 3000K, 4000K, 5000K, 5700K
Finish Colors: Black, Bronze, Silver, White
0-10V dimming

Assembled in the USA by Cree Lighting from US and imported parts
cULus Listed
Turtle-friendly amber LEDs

Ordering Matrix
Certifications
Name
Optic
Mounting
LED Count
Series
Voltage
Color Options
Drive Current
Options
ARE-EDR

2MType II Medium

2MBType II Medium w/ BLS

2MPType II Medium w/ Partial BLS

3MType III Medium

3MBType III Medium w/ BLS

3MPType III Medium w/ Partial BLS

4MType IV Medium

4MBType IV Medium w/ BLS

4MPType IV Medium w/ Partial BLS

5MType V Medium

5SType V Short

R3 Spider, Center Tenon, 2-3/8" to 3" OD

R4 Spider, Center Direct, 4" Square

R5 Spider, Center Direct, 5" Round

04

06

08

10

12

E

UL Universal 120-277V

UHUniversal 347-480V

BK Black

BZ Bronze

SVSilver

WH White

350350mA

525525mA

700 700mA - Available with 40 - 60 LEDs

DIM 0-10V Dimming
- Control by others
- Can't exceed specified drive current

F Fuse
- Compatible only with 120V, 277V or 347V (phase to neutral)
- Consult factory if fusing is required for 208V, 240V or 480V (phase to phase)
- When code dictates fusing, use time delay fuse

HL Hi/Low (Dual Circuit Input)
- Sensor not included

P Photocell
- Available with UL voltage only

30K 3000K Color Temperature
- Minimum 80 CRI
- Color temperature per luminaire

40K 4000K Color Temperature
- Minimum 70 CRI
- Color temperature per luminaire

50K 5000K Color Temperature
- Minimum 90 CRI
- Color temperature per luminaire

TRL Amber Turtle Friendly LEDs
- Available only with 350mA
- 600nm dominant wavelength
- Additional shielding (by others) may be required for Florida Fish and Wildlife Conservation Commission compliance
Downloads
Spec Sheets
IES & Design Files
Installation Guides
Technical Documents
Warranty
Literature
Looking for something else?