CPY250 Series
The CPY250® Series Canopy is the perfect balance of price and performance with increased efficiency and DLC Premium qualification. Expanded lumen packages and mounting options including a car wash bracket make this fixture perfect for an even larger range of petroleum and other covered canopy applications.
10 Year Warranty

DarkSky Approved

DLC Premium
Intelligent Options
Low Profile Design
Wet Location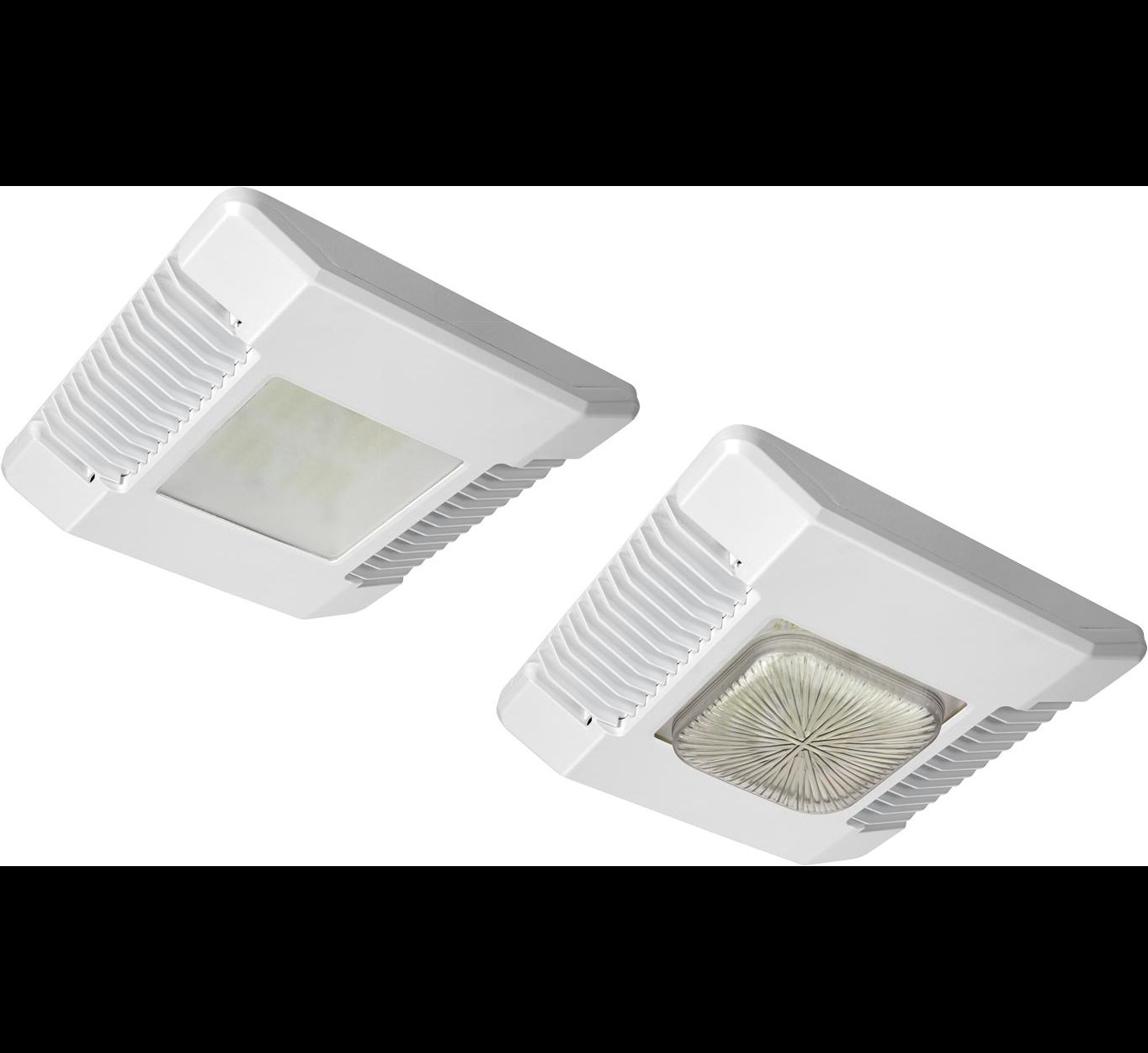 Product Details
Light Output: 1,730 – 21,300 lumens
Wattage: 14 -132 watts
Replaces: 400W HID
Efficacy: Up to 165 LPW
Limited Warranty: 10-year

CRI Options: 70, 80 and 90 CRI
CCT Options: 3000K, 4000K, 5000K, 5700K
NSF Certified
Class 1, Div 2 Hazardous location rated
DLC Standard
DLC Premium

DarkSky Approved
0-10V dimming and BML options
Flat or drop lenses available
Direct, flush, car wash, hook & cord and pendant mounting
Assembled in the USA by Cree Lighting from US and imported parts

Ordering Matrix
Certifications
Name
Version
Lumen Package
CCT
Optic
Voltage
Mounting
Color Options
Controls
Options
CPY250

C

2L2,000 Lumens

4L4,000 Lumens

8L8,000 Lumens

13L13,000 Lumens

21L21,000 Lumens

30K8 3000K, 80 CRI

40K7 4000K, 70 CRI

40K9 4000K, 90 CRI

50K7 5000K, 70 CRI

50K9 5000K, 90 CRI

57K7 5700K, 70 CRI

D0.91" (23mm) Drop Lens

FFlat Lens

ULUniversal 120-277V

UHUniversal 347-480V
-Available only in 4L-21L lumen packages

DMDirect

FM Flush Mount

H6Car Wash

HCHook & Cord

PDPendant

BKBlack

BZBronze

SVSilver

WHWhite

BLANKNon-Dimming

10V 0-10V Dimming
- Control by others

BML Bluetooth® Technology Enabled Multi-Level Sensor
- Utilizes a multifunction sensor
- Available only with UL voltage
- 8-20' sensor lens installed on luminaire; 20-40' sensor lens and aisle shroud included
- Not available with other controls

10KV 10kV/5kA Surge Suppression
- Replaces standard 6kV surge suppression
- Not for use with BML as BML option includes 10kV surge as standard

HZ Class I, Div. 2 Hazardous Location Certification
- Available with DM and PD mounts only
- Not available with BML control or K option

K NSF 2 Certification
- Luminaires include NSF certification mark
- Suitable for DM mount only
- Not available with BML control or HZ option
Downloads
Spec Sheets
IES & Design Files
Installation Guides
Technical Documents
Warranty
Literature
Looking for something else?