Série THE EDGE® Série
Les luminaires muraux de la série EDGE® ont contribué à établir la norme en matière de performance et de valeur. Disponibles en incréments de 20 DEL, dans de multiples offres de puissance et de distributions optiques, les lumianires muraux THE EDGE® offrent une solution évolutive qui fournit une performance d'éclairage précise, quelle que soit l'application.

DLC Standard
Environnement mouillé
Finition DeltaGuard
Garantie de 10 ans
Optique ami des tortues
Optique de précision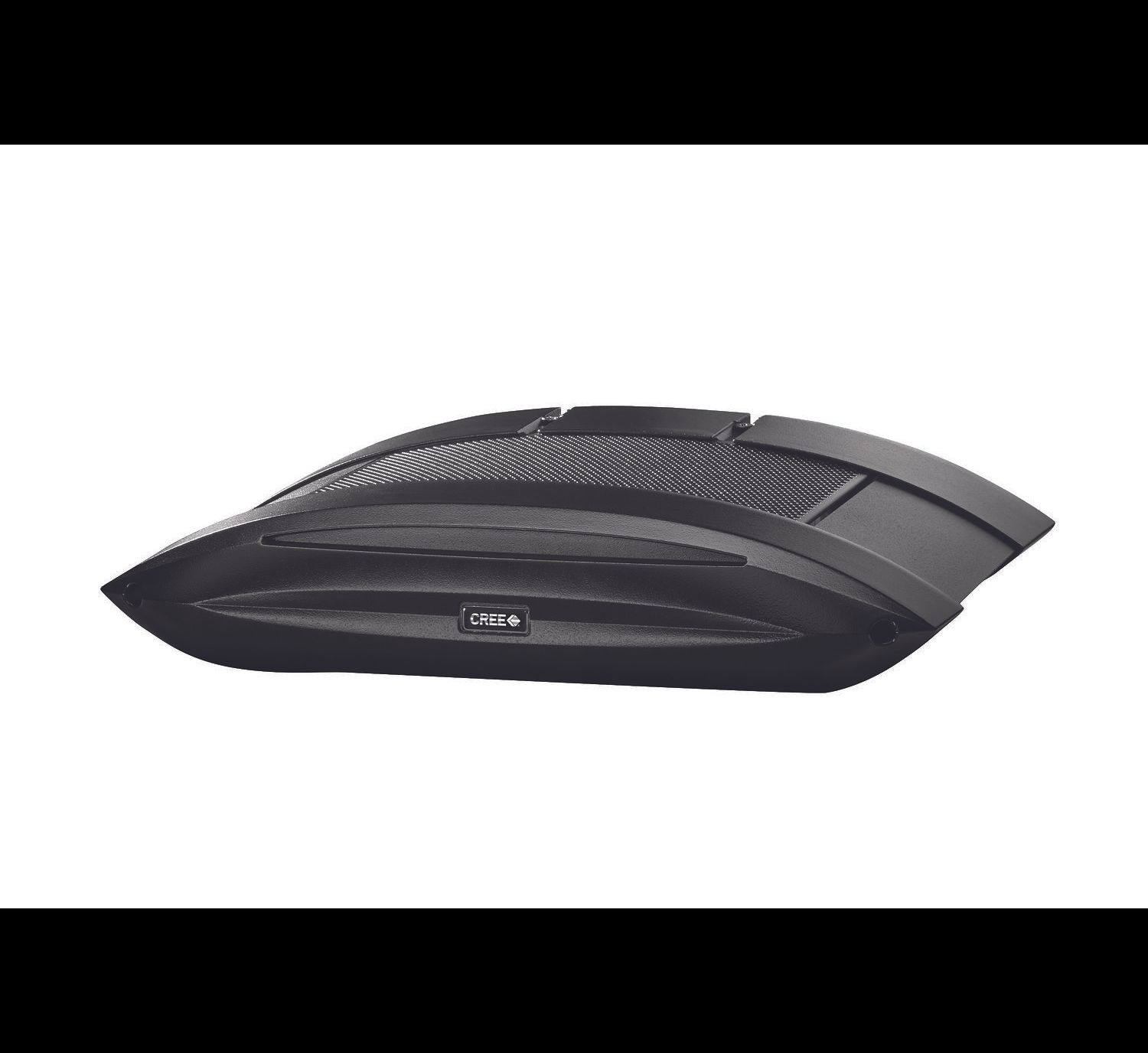 Détails du produit
Sortie lumineuse: 615 – 22 368 lumens
Wattage: 25 – 134 watts
Remplace:jusqu'à 320W MH
Efficacité: Jusqu'à 123 LPW
Options d'IRC: 70, 80 et 90 IRC

Options CCT: 3000K, 4000K, 5000K, 5700K
Couleurs de finition: Noir, Bronze, Argent, Blanc
Garantie limitée: 10 ans
Boîtier conforme à la norme IP66
Option de DEL ambrée sans danger pour les tortues

0-10V gradation, options PML
Norme DLC
Fabriqué aux États-Unis à partir de pièces américaines et importées
Convient aux emplacements humides
Finition DeltaGuard® durable

Matrice de commande
Certifications
Nom du produit
Optique
Montage
Nombre de diodes électroluminescentes
Série
Voltage
Options de couleur
Courant d'alimentation
Options
SEC-EDG

2MType II Moyen

2MBType II Moyen avec BLS

2SType II Court

2SBType II Court avec BLS

3MType III Moyen

3MBType III Moyen avec BLS

4MType IV Moyen

4MBType IV Moyen w/BLS

WMMontage mural

02

04

06

08

10

12

E

ULUniversel 120-277V

UHUniversel 347-480V

34347V

BKNoir

BZBronze

SVArgent

WHBlanc

350 350mA

525 525mA
- Disponible avec 20-80 LEDs

700 700mA
-Disponible avec 20-60 LED

DIM 0-10V Dimming
- Contrôle par d'autres
- Ne peut pas dépasser le courant de démarrage spécifié
- Non disponible avec l'option PML

F Fusible
- Compatible uniquement avec 120V, 277V ou 347V (phase à neutre)
- Consulter l'usine si des fusibles sont nécessaires pour 208V, 240V ou 480V (phase à phase)
- Lorsque le code impose des fusibles, utiliser des fusibles à retardement.

P Photocellule
- Doit spécifier la tension UL ou 34

PML Programmable Multi-Niveaux
- Destiné aux applications d'éclairage vers le bas avec une inclinaison de 0°

30K 3000K Température de couleur
- IRC minimum 80
- Température de couleur par luminaire

40K 4000K Température de couleur
- Minimum 70 CRI
- Température de couleur par luminaire

50K 5000K Température de couleur
- Minimum 90 CRI
- Température de couleur par luminaire

TRL Amber Turtle Friendly LEDs
- Disponible uniquement avec 350mA
- Longueur d'onde dominante de 600nm
- Un blindage supplémentaire (par d'autres) peut être nécessaire pour la conformité avec la Florida Fish and Wildlife Conservation Commission
Téléchargements
Fiches techniques
Fichiers IES et de conception
Guides d'installation
Documents techniques
Garantie
Littérature
Looking for something else?